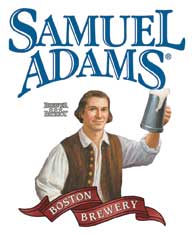 It looks like restaurants in South Florida are finally coming around to pairing beers and food. The flavor profiles in beer are so vast and can be paired with so many very interesting foods that beer dinners have been some of the best meals I've ever had.
There are two great restaurants hosting two great breweries beers on Wednesday, April 14th.
Novecento
, in Coral Gables, will be hosting the beers of Sam Adam and
John Bull English Pub
, in West Palm Beach, will be hosting the beers of Dogfish Head(
ed. John Bull Dogfish Head Dinner postponed til May 6th
). Both menus look amazing and you couldn't go wrong with either. Here is more info on both.

Novecento Sam Adams Beer Dinner
Menu:


Course 1:

Seafood Ceviche- Shrimp, calamari, octopus, and fish marinated in lime juice, red onion, Peruvian yellow peppers , and yuca chips.
Paired with Samuel Adams Summer Ale



Course 2:

Pizza Con Arugula Y Prosciutto- Pizza with arugula, mozzarella, and prosciutto crudo
Paired with Samuel Adams Pale Ale



Course 3:

Beef Tenderloin Uncle Sam Style- Diced beef tenderloin marinated in Sam Adams Boston Lager, Dijon mustard served with caramelized onions and stuffed baby Croquets
Paired with Samuel Adams Boston Lager



Course 4:

Linguine Putanesca- Linguine in a classic spicy red sauce with shrimps, Kalamata olives, and capers
Paired with Samuel Adams Boston Ale



Course 5:

Dessert- Brownie with Vanilla-Cream Stout infused ice cream and chocolate ganache topped with Cherry Wheat infused cherries
Paired with Samuel Adams Cherry Wheat

$40 per person. Call to reserve your seat today.



April 14th 7:00pm




Novecento




121 Alhambra Plaza




Coral Gables, FL 33134




(305) 444-7701






John Bull Dogfish Head Dinner


Menu:


Course 1:

Reception- Grilled Salmon Salad with House Pesto and Asian Pork with Mango Chutney
Paired with 60 Minute IPA



Course 2:

Salad- Mixed Baby Field Greens with Candied Walnuts, Carrots, Anjou Pears, Shaved Red Onions, and Stilton Cheese served with a Lemon Thyme Vinaigrette and Grilled Foccacia
Paired with 90 Minute IPA



Course 3:

Appetizer- Herb encrusted Lamb Chops with a Fig and Port Wine Reduction
Paired with Raison D'Etre



Course 4:

Entree- Grilled Veal T-Bone Steak with a Red Onion Risotto Finished Crisped Applewood Smoked Bacon and Wilted Greens
Paired with Palo Santo Marron



Course 5:

Dessert- Individual Flourless Chocolate Cake with Fresh Berries and a Mocha Creme
Paired with Indian Brown Ale

$50 per person. Call for reservations.
April 14th, 7:30pm(
postponed til May 6th
)
John Bull Irish Pub
801 Village Blvd
West Palm Beach, FL 33409
(561)697-2855